My therapist said I have to stop being a little bitch about waking up in the morning like an adult.



She didn't actually but can you imagine? Anyways, here's some more bullshit about stuff and things.
– Christopher
5. THIS SONG REALLY SPEAKS TO ME! IT MIGHT NOT TO YOU, BUT IT DOES TO ME!
3. this is what i look like most of the time when i write these or literally do anything…….
2. Do You Like Stand-up Comedy?
If the answer is yes then you're in luck because Kyle Kinane has a new album coming out ON FRIDAY! HERE'S A LITTLE TASTE!
1. John Lewis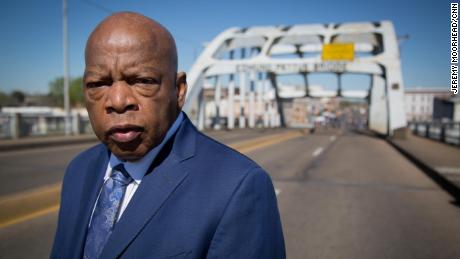 Representative John Lewis passed away on Friday at the age of 80. If you are unfamiliar with who John Lewis is then you need to stop what you're doing and get yourself an education on this great man.

John Lewis was a civil rights hero, a man of action who made things happen and wasn't afraid of standing up for what's right. The world is a better place because of all the work he has done, but there's still some good trouble to get into.

For those of you taking action against the injustices of the world, keep fighting and don't lose hope. For the ones who have held back, read about John Lewis and find inspiration. We all have the opportunity to honor him and his work by continuing to seek justice where it is lacking. You have the choice to take action or do nothing.

"Ours is not the struggle of one day, one week, or one year. Ours is not the struggle of one judicial appointment or presidential term. Ours is the struggle of a lifetime, or maybe even many lifetimes, and each one of us in every generation must do our part."